Stellenbosch
My friend Kim once set a New Year's Resolution to be more fabulous. After visiting Stellenbosch for a second time, I have come to the conclusion that this is the perfect setting to achieve just that. Cascading vineyards set against a mountain backdrop leave you wondering 'is this place for real?' And the more exciting part is it is and it's full of delicious wines and magnificent eats. It is like Disneyland for adults without the exorbitant entrance fee with the average tasting costing 30 South African Rands (around $3).
Jon and I began the day at Vergelegen. Dating back to the 1700s, this vineyard is rich in history. There are 300 year old trees planted by the original owner Cape Governor Willem Adriaan van der Stel who was ultimately forced to leave after some shady misuses of power. Fast forward through 15 changes of ownership to 1990 and the grounds were home to the first ANC meeting following Nelson Mandela's release from prison. Its not hard to see why such events were held here as the farm is renowned for its lovely gardens and ancient trees. And the semillon isn't half bad either.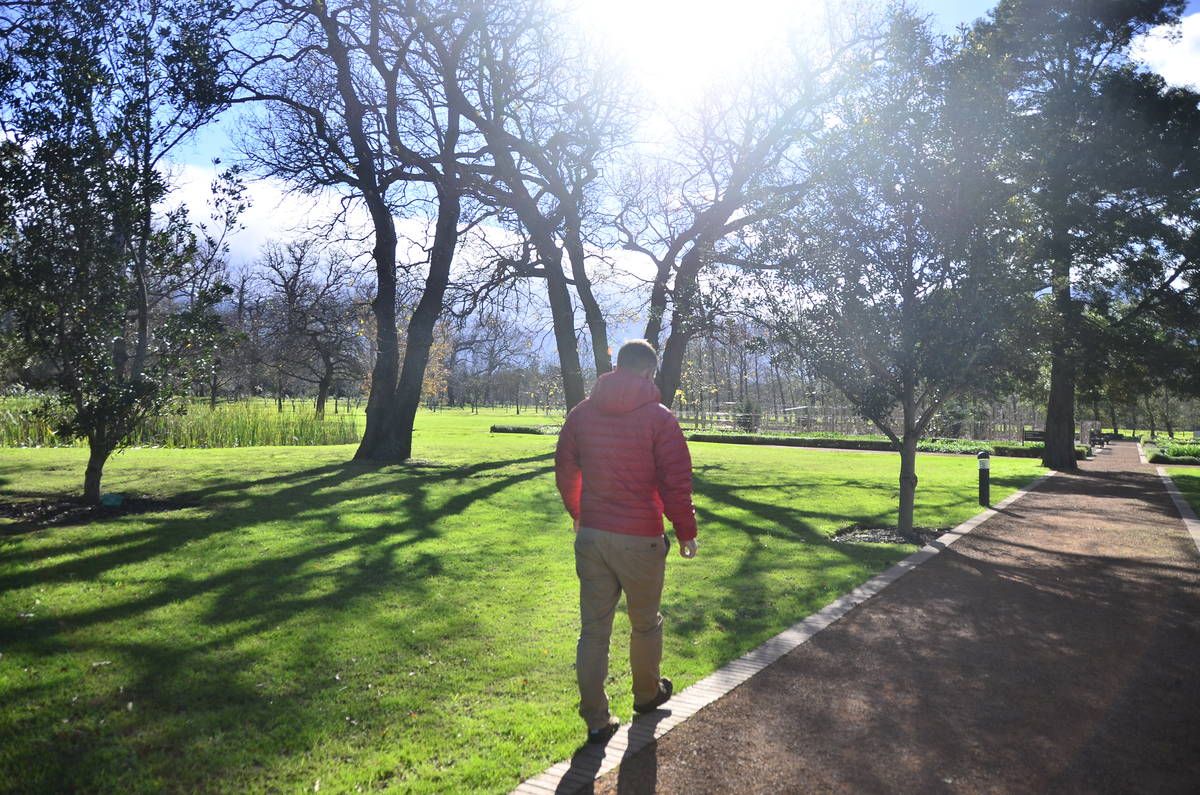 From Vergelegen we proceeded to Cheetah Outreach, an organization that has tasked itself with educating the public on the plight of the cheetah. The organization raises 'ambassador' cheetahs and cheetah cubs that for a fee, the public can pet, walk with and have various other interactions with. The funds raised are then primarily used in a program where farmers are educated and provided with a Turkish Anatolian Shepard dog who will protect their livestock from cheetahs on the promise that they not poison, shoot or otherwise harm any cheetahs or cheetah looking animals that might wander by. Since the instinct of the cheetah is flight over fight, the program has seen positive progress between the relationship between farmers and cheetahs. However with that being said, I felt some level of guilt that these are captive cheetahs and that the program doesn't address the cheetahs bigger issue - loss of habitat due to human expansion. But my five year old self couldn't help but think a singular thought 'BABY CHEETAHS!!!!'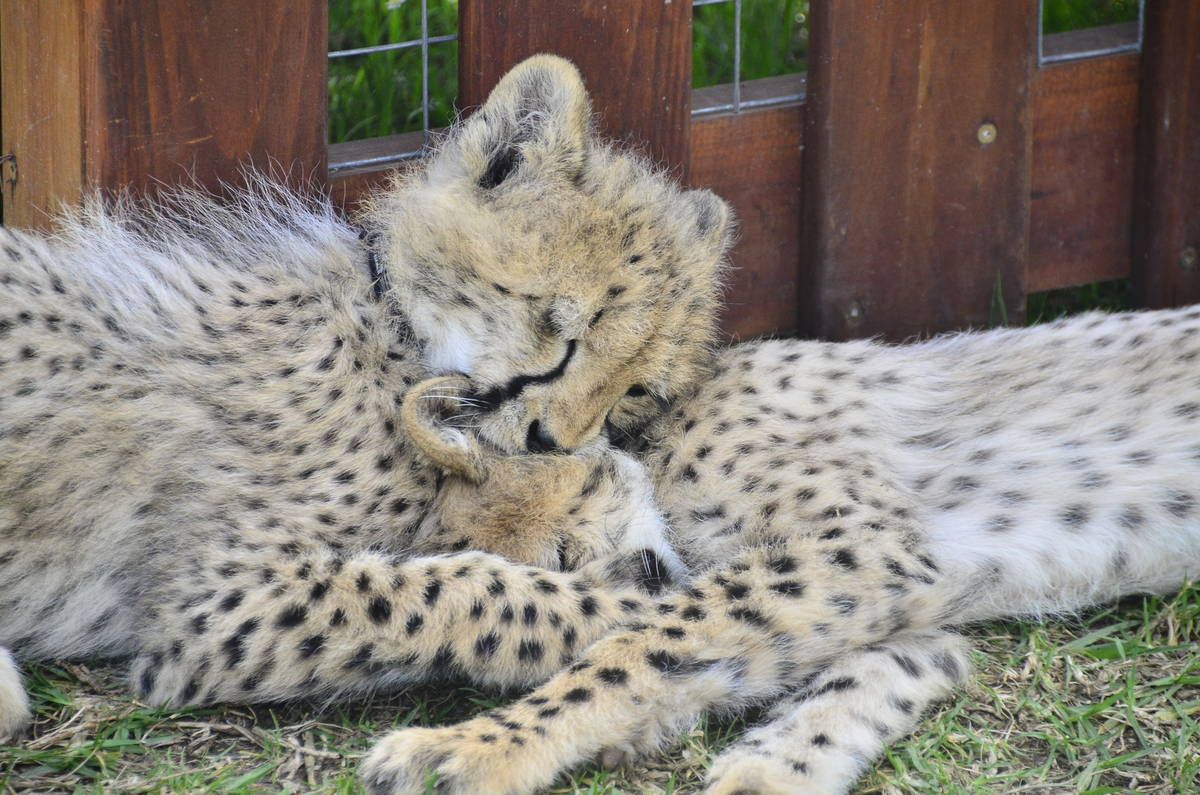 You see when I was five, we studied cheetahs and my love for these magnificent creatures was instant. I lead my parents on a while goose chase that year by asking Santa for a stuffed toy cheetah. But not any stuffed toy cheetah. Only one with the exact markings of a cheetah in the wild. I remember my mom asking 'is this a cheetah?' at a variety of toy shops to which I would point out the markings missing to make it legit. That Christmas, I received a letter from Suzie the elf explaining that Santa really wanted to hit this one out of the ballpark as far as detail was concerned so apologies but additional time would be required. I couldn't help but notice that Suzie's writing was remarkably similar to my mom's. So I did the only thing I could. I asked my mom to write the word 'Christmas' on a paper and held it with the letter to the light. A perfect match. In a single moment, I realized that Santa was not in fact real and that if I ever had the opportunity to interact with cheetahs in Africa I was going to take it. So here at Cheetah Outreach in adult Disneyland, I couldn't help but enjoy every moment.
Our last stop for the day was Delaire Graff Estate which can only be summarized in one word - wow! It's as though the owner visited all of the other amazing vineyards in the area and concluded they didn't have a clue. The views are beyond stunning as you drive up the panoramic Helshoogte Mountain Pass. And it turns out this vineyard isn't just another pretty face. The high altitude and rich soil combination led the vineyard to become one of the top ten producers in South Africa in only three years of existence. And then there is the food. Hearing the words 'Delaire Graff Restaurant' now causes instant salivation for Jon and I. The fresh oysters I had as a starter were so fresh and plump. Jon's salad of cos lettuce was an infinitely more decadent version of a classic caesar. And then there was the meat. Mmmmm meat. Jon's pork neck was cooked to perfection and to this day, states that this was the best lunch he has ever eaten. Overall a pretty fantastic ending to an amazing day!